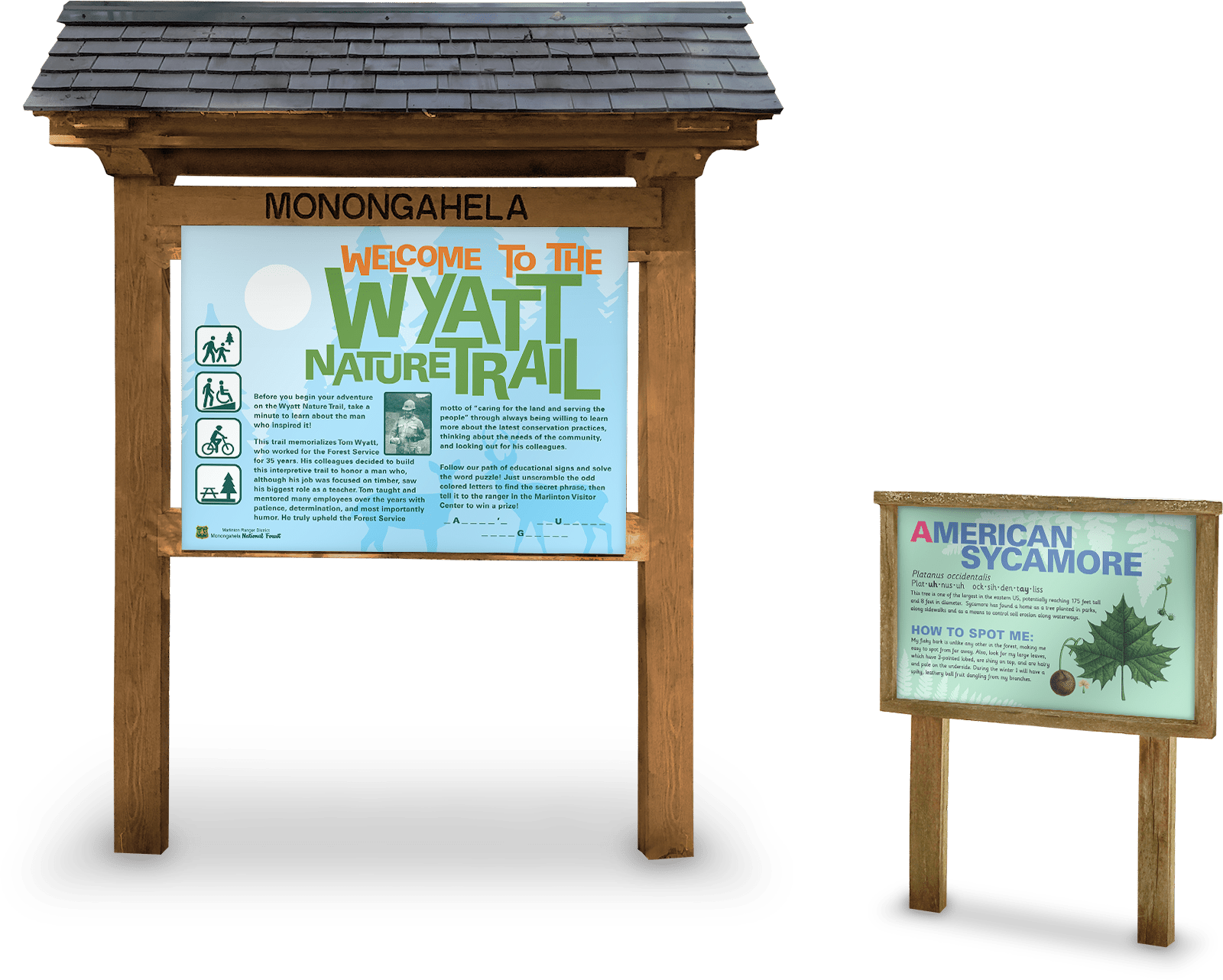 Wyatt Nature Trail Signage
The Wyatt Nature Trail is a small educational trail just off the Greenbrier River Trail near Marlinton, WV. The forest ranger tasked me with redesigning the interpretive signs outside and along the trail. The larger signs go on the road at the entrance, and the smaller signs have info about nature along the trail.
The main challege was making the signs child-friendly but not childish. They needed to be fun and inviting to all ages without feeling kindergarten. I looked at a lot of signs in kids' museums and theme parks for inspiration, and a lot have bright colors and wacky text while still being readable. I also added a word puzzle to encourage kids to read all the signs; each info sign has one letter in the title that's a different color from the rest. If you collect them all and unscramble it, you get a secret phrase you can tell the forest ranger in the visitor center and get a prize!
The illustrations for the educational signs are from The North American Sylva by François André Michaux, 1853